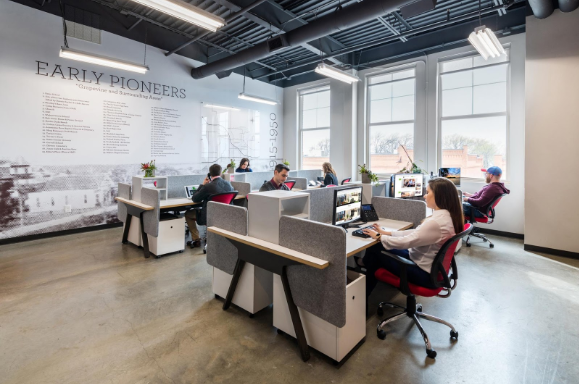 Remote workers find their space at Boss Office + Coworking in Grapevine, Texas.
Work Like a Boss!
Unique & Affordable Workspace Options Now Available.
July 25,2019 | Located in the the heart of Grapevine at 129 Main & Wall Street, Boss Office + Coworking ("Boss") offers unique workspace options for the freelancer or corporate telecommuter who needs a space to make copies, hold a private conference call and use the free WiFi, to businesses who may need a transition space for their workers while their home office is under construction.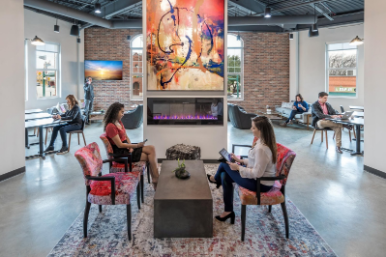 "We wanted to create a
unique and professional
shared office space in the
heart of historic
downtown Grapevine,"
said Boss's Business
Development Director,
Amy Hill.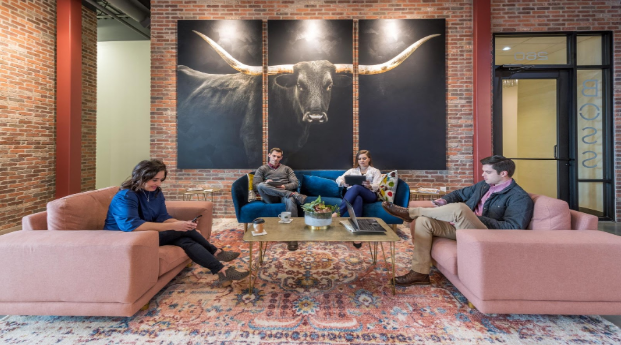 In a recent article from Remote.Co, it shared, "remote employees simply produce better results than their traditional counterparts." Engagement is key to produce highly productive employees and Boss proves that in the right space in the right location is integral to achieving the best results from employees. 
Boss Office + Coworking delivers cost-effective options for the growing remote field. Telecommuting is on the rise, according to a recent NY Times article, which now makes up 2.6 percent of the American workforce, or 3.2 million workers. "Our gorgeous decor, cutting-edge technology, and unmatched customer service sets us apart from our competition," said Hill, "We're constantly thinking up new ways to help our members succeed."
The options are ideal for remote workers to customize their exact workspace and include food and other essential shopping choices all within walking distance if needed.
BOSS has carefully designed multi-purpose workspaces including:
Lounge area with a fireplace and various workspace options

Large forum for workshops and seminars with high-tech AV systems

Break room with an over-sized island that converts into an entertainment space
"We've had several people who used our space for meetings, only to come back and sign up for a membership," states Amy Hill. Choosing Boss Office + Coworking is sure to be a smart move and has already helped many local businesses grow their business both financially and strategically by offering unique office spaces for growing business.
BOSS Office + Coworking is a Grapevine-based company that provides innovative shared workspace for small businesses, entrepreneurs, freelancers, corporate telecommuters, and companies expanding into new markets. BOSS' friendly team gives their members and guests an unmatched level of service and hospitality.