Celebrate SummerBlast Every Friday Night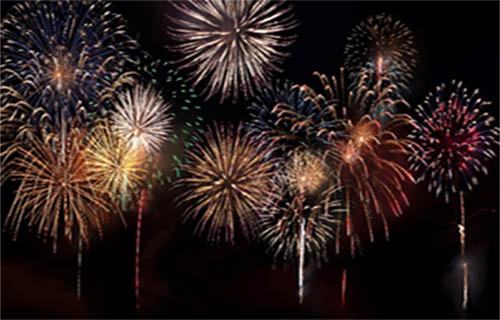 Local News | July, 2019
If Fourth of July fireworks wasn't enough, local families and visitors will have a chance every Friday night to experience a free firework extravaganza over Lake Grapevine.
In the Know:
Dates: Every Friday – July 12/19/26 and August 2/9/16/23/30
Start Time: 9:30 p.m.
Show Length: Between 10 and 15 minutes , but no longer than 15 minutes 
Location: Can be seen over Lake Grapevine
Cost: Free (many viewing areas are free however  some private businesses may charge an admission fee.)
Along with the fireworks, there are two music shows available to stream via SoundCloud while watching the show. These music accompaniments will alternate each weekend. For more information on accessing the music, click here. Be sure to bring your Bluetooth speaker to fully enjoy the show.
Keep in mind, the Friday night shows are rain or shine events. If there is heavy rain, the show will be delayed as late as midnight or later. For safety reasons, once the rain clears the fireworks will be fired so be sure to visit the Grapevine Facebook page for weather updates.
The fireworks can best be seen on Lake Grapevine and boats are allowed on the water during the show. The U.S. Coast Guard will be present for safety reasons. Be sure to follow all boating laws. Remember to bring bug spray if you're outside and wear life jackets if you're on the water.
Enjoy these final dog days of summer with family and friends but most of all, enjoy the show!