Life in the Suburbs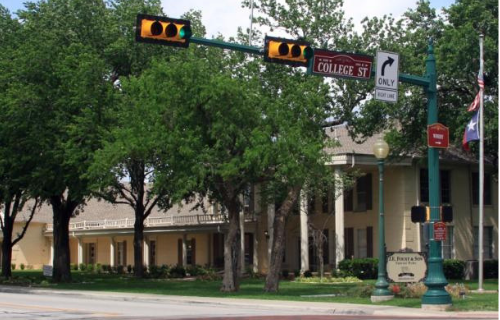 Grapevine is a great place to live. Our residents tend to own their homes rather than rent. Whatever your preference, we have plenty of great homes for you to settle down in.
We have great luxury apartments with plenty of amenities, including swimming pools, hot tubs, on-site gyms, and in-unit washer and dryers. Whether you need a studio, 1 bedroom, 2 bedrooms, or even 3 bedrooms Grapevine has a large selection in great locations, which, let's be honest, is everywhere in Grapevine.
We also have beautiful houses available to buy or to rent. Quaint 1 bedroom houses are available for those who like small livin' and sprawling 6 bedroom houses for those with large families. We've got pools left and right here, which makes sense when our Texas summers are always scorching hot. Don't worry if the house you're looking at doesn't have a pool, that's what getting to know your neighbors is about, right?
Historic Downtown Grapevine features a multitude of adorable shops, restaurants, and art galleries. We have tons of marvelous hotels and resorts, a bunch of outdoor recreational activities, and amazing attractions for the whole family. From delicious wine tasting rooms and tours to impressive festivals and events, we've pretty much got it all. Since we have such a fantastic town with numerous attractions our housing market is thriving.
Grapevine's real estate market is considered a seller's market simply because we have more people looking to buy homes than there are homes available. Our market is so competitive that many homes in Grapevine are sold below the asking price. Of course, they don't stay on the market for long. The houses are usually sold within 75 days of listing. That may seem like a long time, but it's actually pretty quick in the national market.
Our community is growing really quickly with an emphasis on families. More than half of our homes are detached single-family and a little over a third are apartment complexes. Our homes typically have 3 bedrooms, but we have plenty with 4 bedrooms and even a small portion with 5 or more bedrooms.
Over the last 10 years, Grapevine has experienced the highest increase in property value of any community in the entire U.S. Despite a downturn in the real estate market across the nation, Grapevine has continued to appreciate in value faster than many other communities. The median value of our homes is around $315,958 and our prices typically reside within a couple of thousand dollars of that, which is a great deal based on the quality of our real estate and our whole community.
Quite simply, we're one of the best communities to live in in Texas. We have so many things to offer to families of all sizes. From plenty of outdoor recreation to our famous wine tasting, we've got everyone covered. No matter how old or young you are, there's always something wonderful to do and experience in Grapevine and our real estate reflects that very fact.
Feel free to check out all of our many home listings on sites like Zillow, Realtor.com, Century 21, Apartments.com, Apartment List, or any other number of real estate sites to see just how fantastic our housing market is. Grapevine is the perfect community for anyone and our housing is top-notch.